1904 U.S. Open Championship Individual Trophy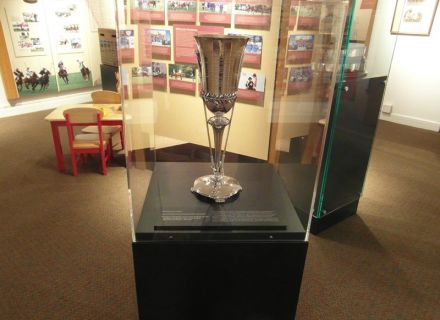 This trophy is one of the individual awards presented to the Wanderers, the winners of the first U.S. Open Polo Championship played at Van Cortlandt Park, NY on September 20, 1904.
That team was comprised of C. Randolph Snowden, J.E. Cowdin, J. Monty Waterbury and Lawrence Waterbury. The Wanderers beat the Freebooters team of Devereux Milburn, R.L. Agassiz, Foxhall Keene and Joshua Crane Jr. with a score of 4 1/2 - 3 goals. This trophy was awarded to C. Randolph Snowden, then gifted to James McHugh, and it was eventually passed on to the Tate family.
The award was donated in November 2016 to the Museum of Polo by Mimi and Richard Tate in memory of Bob Tate and James F. McHugh.