International Cup Fundraiser 2019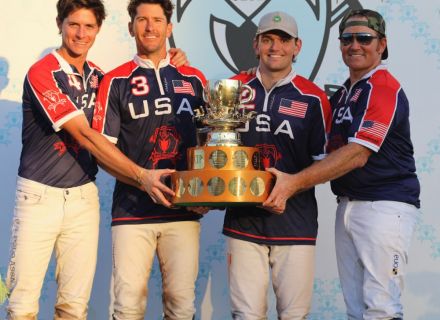 The International Cup Raises $30,000 for the Museum of Polo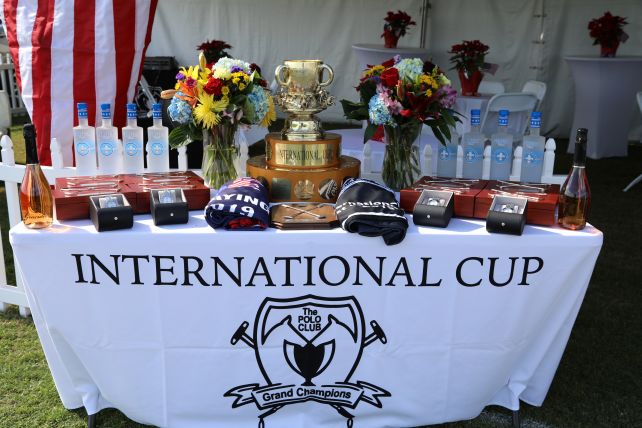 With another International Cup in the record books, we are happy to announce that over $30,000 was raised to benefit the Museum of Polo and Hall of Fame. Hosted by Museum President Melissa Ganzi and husband Marc at their Grand Champions Polo Club, the spectacular French-themed affair included two terrific games on November 30th.
To kick off the double-header the Legends of Polo Carlos Gracida Memorial saw Grand Champions' Ale Poma, Jason Crowder, Kris Kampsen, and Tommy Biddle, battle with the DePaula/Aspen Valley Polo Club team of Carlitos Gracida, Sugar Erskine, Horacio Heguy, and Juan Bollini, won by Grand Champions 6 – 4. The sixth annual game honored Hall of Famer Carlos Gracida, who died tragically in February 2014.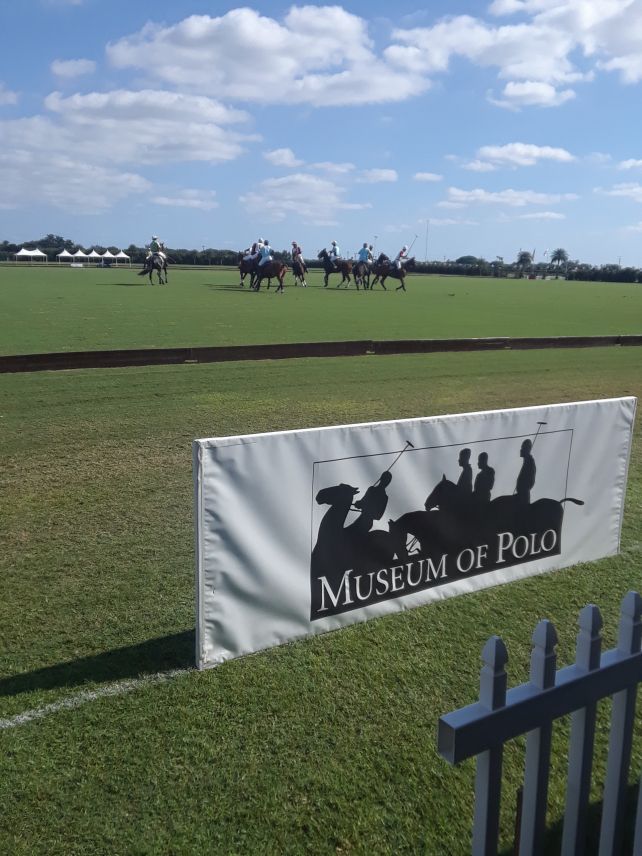 The day looked like a Florida post-card providing a perfect backdrop for guests who thoroughly enjoyed the food, ambiance and entertainment that included, with a nod to the French team, colorful Can Can girls and Mimes.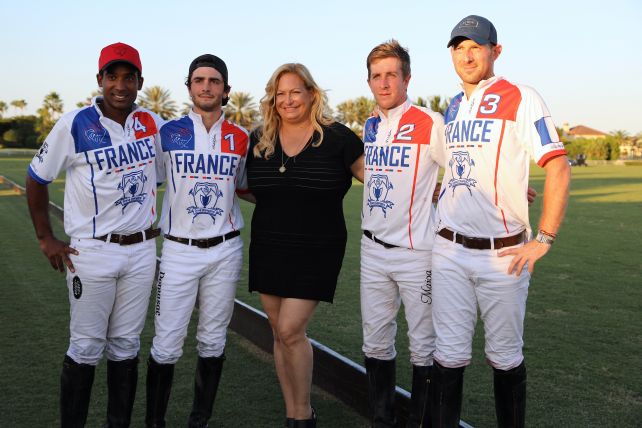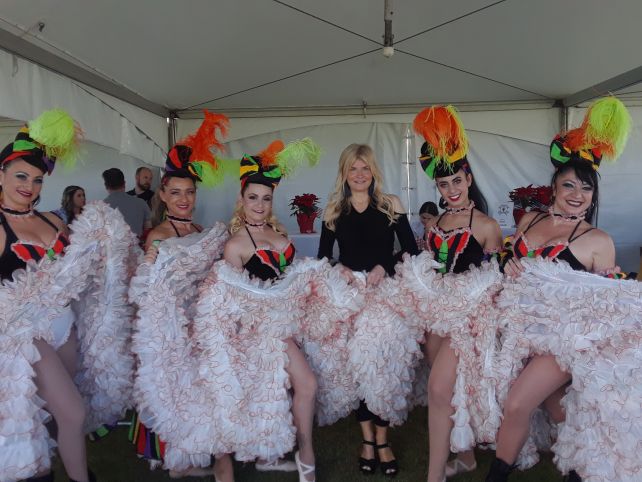 Later in the afternoon, GCPC-USA and France took the field for the International match. The US team of Marc Ganzi, Grant Ganzi, Nic Roldan and Juancito Bollini faced off against the French team, Louis Jarrige, Julien Reynes, Edouard Pan and Pierre Henri Ngoumou. It was one of the most hotly contested International games in recent memory.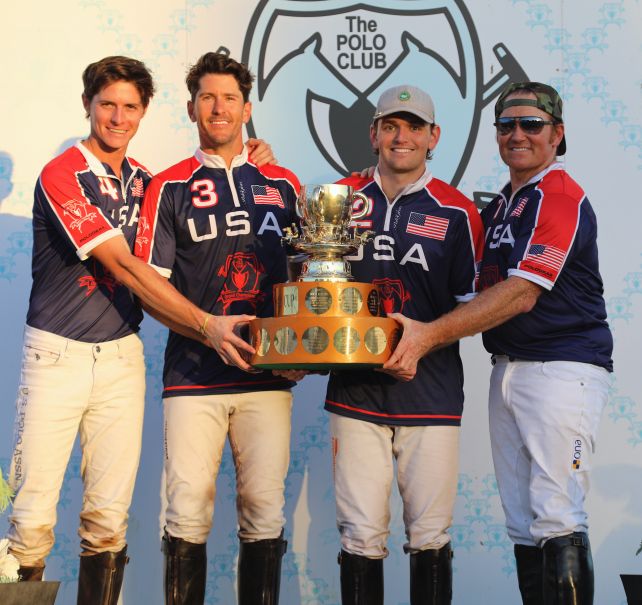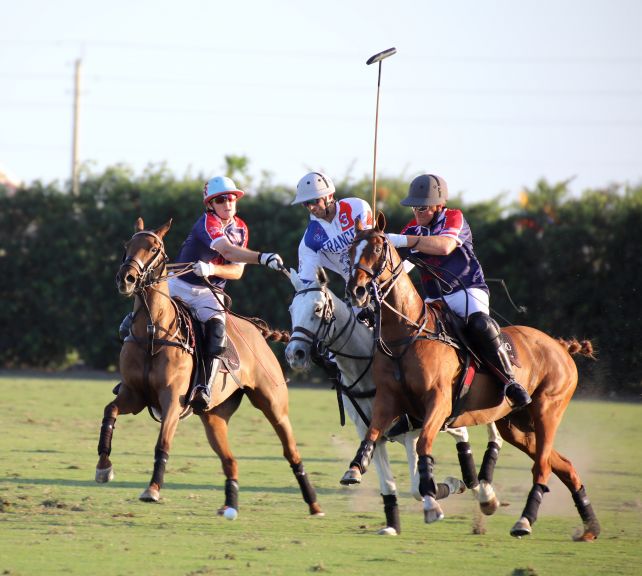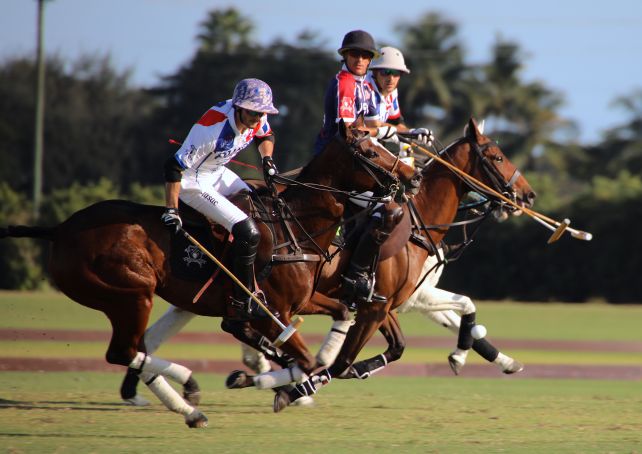 France caught the US team off guard jumping out to an early lead. The Americans gathered themselves and fought back, eventually edging out France 9 – 8 for a thrilling finish.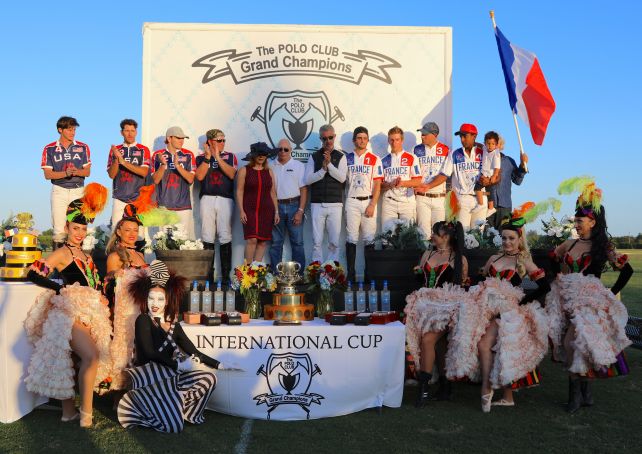 MVP was Nic Roldan, the Grand Champions Best Playing Pony was TortaNegra, an 11-year-old Dark bay mare played by Juancito Bollini and The American Polo Horse Association Best Playing Pony was Darling, a 15-year-old thoroughbred mare trained by Joey Casey, a third-generation polo player and Palm City Polo Club owner.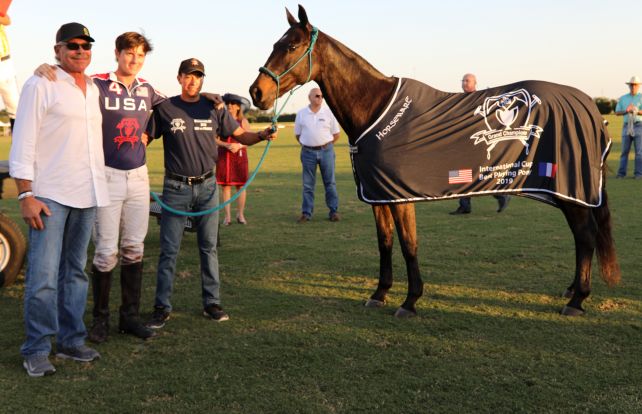 We thank the Ganzi family, Chukker TV, Grand Champions Polo Club and their hard-working staff, the polo players, sponsors and fans for their support of this event and making it such a success. The Museum of Polo is a 501 (c) 3, non-profit organization, dedicated to the preservation of the history and tradition of the sport of polo. We exist only through individual donations and events like this. We appreciate your support.