Partners In Polo Exhibit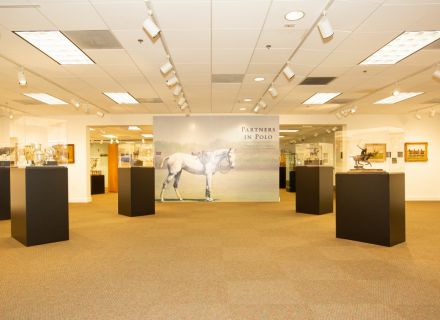 Partners in Polo is a specially curated art exhibit of some of the Museum of Polo's most important art and artifacts that celebrate the relationship of horses and humans. This unique retrospective highlights our amazing equine polo athletes and the people who also played important parts in their stories throughout the decades of polo history in America. 
The Museum of Polo is open Monday – Friday from 10:00 a.m. – 4:00 p.m. and on Saturdays during polo season (Jan. – April), 10:00 a.m. – 2:00 p.m. Admission is free, donations are appreciated.